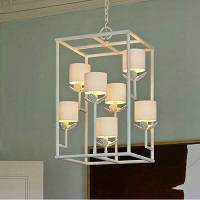 Art Pottery & Sculptural Collection
Inspired by antiques and given a contemporary feel, the new collection showcases the history and development of Vaughan, which is celebrating its 35th anniversary this year.
Harking back to the company's roots, it reminisces on the co-founders' colourful start as antique dealers in London in 1983. Recalling as a treasured antique or inspired by an earlier Vaughan design, each piece is made using the finest materials and calling on the highest level of craftsmanship across the globe. An assortment of table lamps, wall lights and ceiling lights, the collection refers to classic English design, yet is coupled with Vaughan's signature pared-back aesthetic. Mirroring the rest of Vaughan's products, craftsmanship is central to this collection. From lost wax casting, as seen in the Farnworth Wall Light, to the subtle knurled detailing on the Rivington Wall Light, a wide variety of techniques have been used in the making of these products.
Featured Products